Founded in 1921, Soroptimist International is a global volunteer movement with a network of around 66,000 club members in 120 countries. Advocating for human rights and gender equality, at the heart of Soroptimist International's advocacy is its work across seven UN Centres, where their UN representatives ensure that the voices of women and girls are heard.
Their membership work on grassroots projects that help women and girls achieve their individual and collective potential, realise aspirations and have an equal voice in communities worldwide.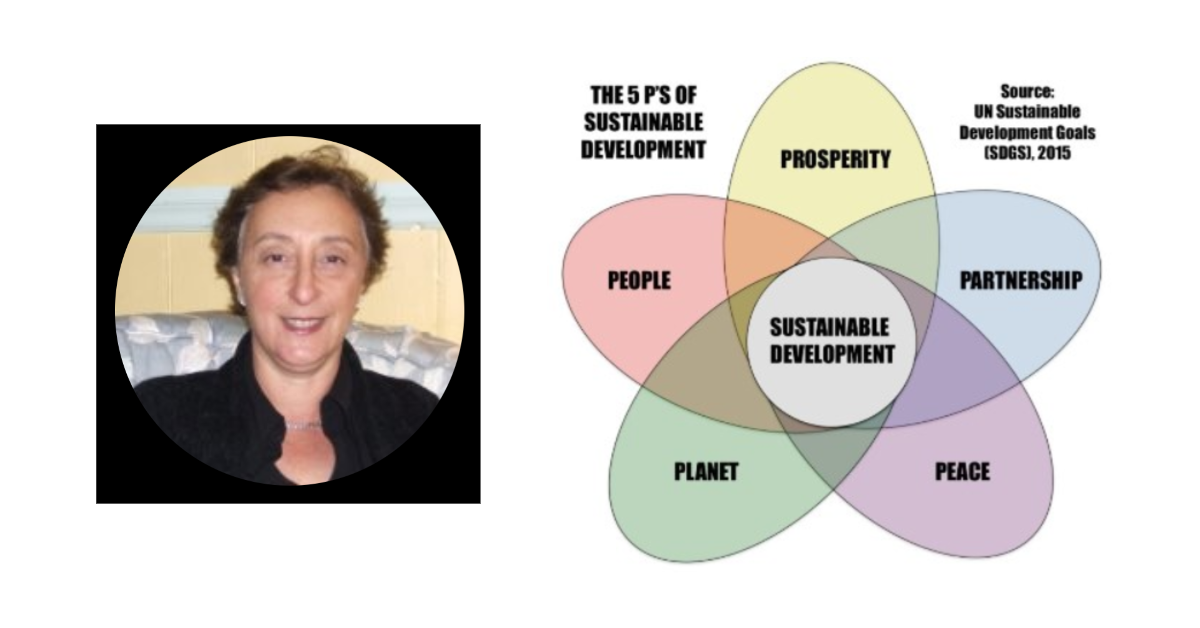 I asked local Soroptimist representative in Poole, Dorset, Helen Kanolik about her work with the organisation.
What is the mission of Poole Soroptimists, and how does it inspire you to be a part of this organisation?
Our mission is to help disadvantaged women and girls anywhere in the world – to educate, empower and enable them. Soroptimist International has a presence at the United Nations because of this emphasis. I am inspired by empathy for women and girls who cannot live normal, happy lives, and I want to fight for them, together with Soroptimist sisters from many countries.
Can you share a brief overview of some of the key projects and initiatives that Poole Soroptimists are involved in locally?
We support the local safe houses for victims of domestic abuse and violence, and trafficking victims. We also support local charities such as Home Start West Dorset, Safe & Sound and STARS. We are currently working on a booklet to help women who are involved in domestic violence court cases, by informing them about the court process and how to get help while a case proceeds.
How do Soroptimists collaborate with other community organizations to make a significant impact on women's lives?
In Poole, we have worked with members of WI, Lions and Rotary on various projects. We have contact with the Police and Crime Commissioner and the Police. We forge links with University students, schools and guiding groups, and others when the need arises.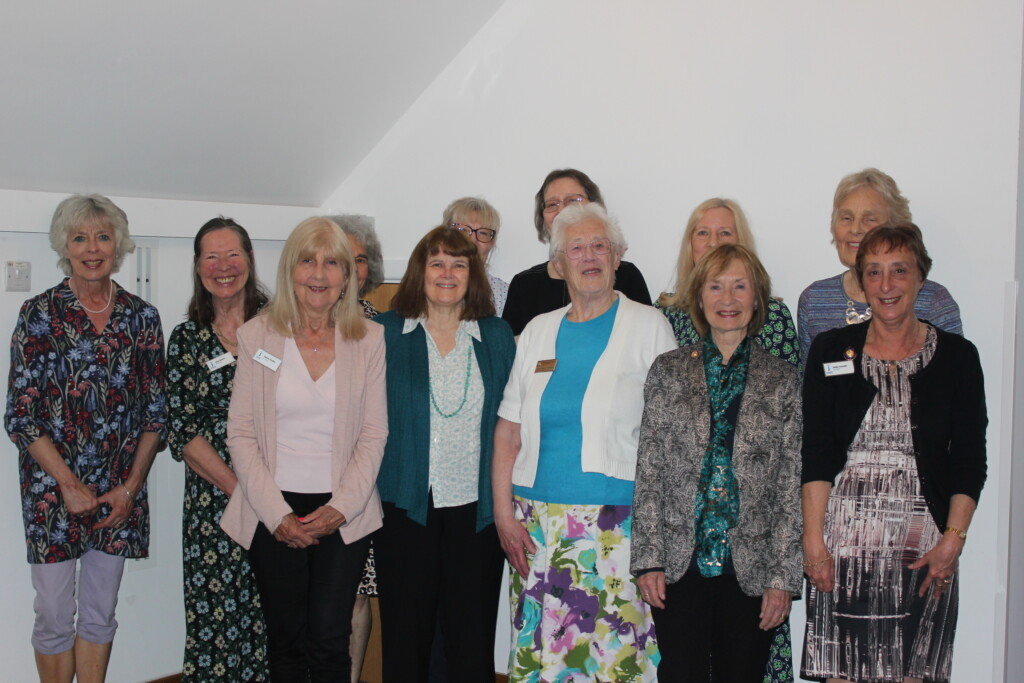 In your experience, what are some of the most pressing challenges that women and girls face in our community, and how do Soroptimists address these challenges?
We think that the major challenges for women and girls include internet safety, domestic violence, and staying safe when out and about. We research the issues, formulate action plans, and carry out small or large projects. These can often involve lobbying our MPs to raise the issues, and we bring in other partners when necessary.
Tell us about a specific success story or project that you are particularly proud of, and how it made a difference in someone's life.
The story that springs to mind is an international one from a few years ago. A Soroptimist in Mongolia had a young daughter who was ill. The Soroptimist posted online asking for help, and a Club in Germany had a member who was a doctor. She and her Club decided to ask other Clubs across Europe for help. Collectively we raised enough money to bring the girl and her mother to Germany, where she received much better medical attention than was possible at home. They stayed there until the girl was well enough to go back to Mongolia, and we were all delighted to hear that she had been cured.
We don't usually hear the individual results of our projects for reasons of confidentiality.
How do Soroptimists empower women and girls to overcome obstacles and achieve their goals?
We do this by providing educational opportunities, and other forms of support as required. For example, we have raised money for micro-finance projects in Africa. Typically, village women who want to improve their families' living standards receive business training followed by small loans to help them set up their businesses. Over the coming months, they get local support to establish the businesses, and then they repay the loans so the money can be used by other women. The income generated by the businesses can enable the women to send their sons and daughters to school – previously the sons may have had priority.
We also support the education of a girl through the charity Out of Afrika, and have lobbied for sanitary projects to be available in schools.
Locally, it could be a drink spiking awareness campaign, bookmarks giving information about healthy relationships, Mother's Day presents for children at the local safe house – just a few examples.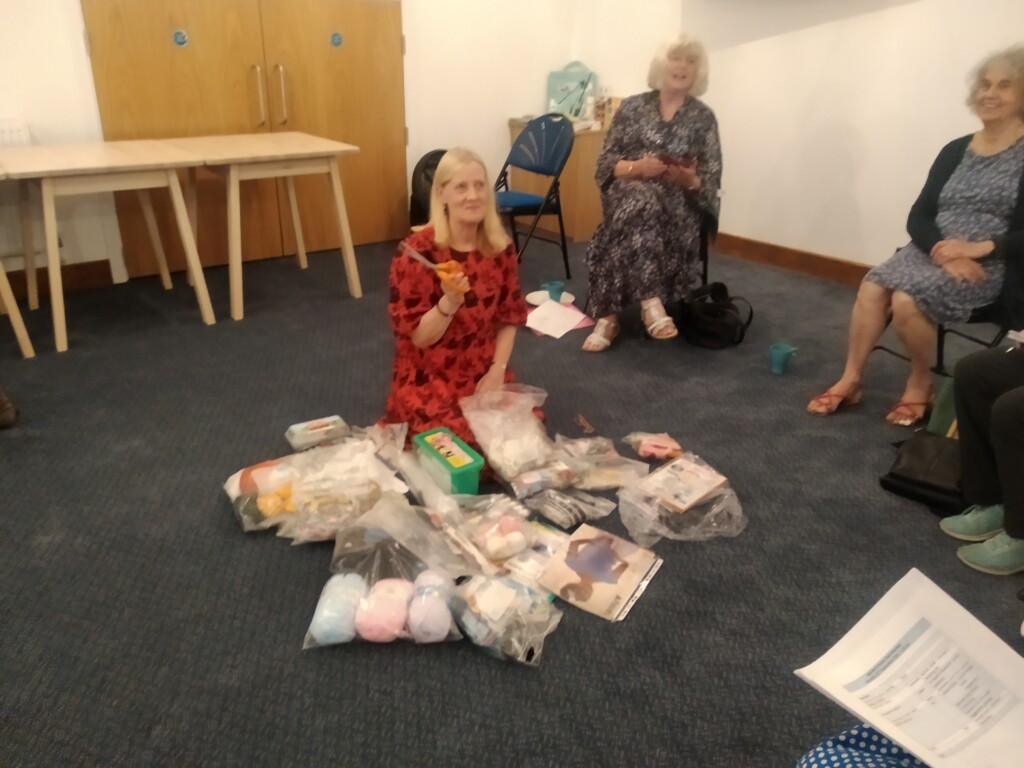 How has Soroptimist adapted its programs and activities in response to the COVID-19 pandemic?
We have moved online for meetings, speakers sometimes still join us online. This also helps to keep the membership costs as low as possible.
How do you envision the future impact of Soroptimist in our local community, and what are the organization's long-term goals?
There will always be a need for women to support each other and to work for better understanding and education. The issues may change from time to time, but there's always something that needs more public awareness, such as human trafficking, forced marriage, and protection of domestic abuse victims. It would be great to think that there will never be a need to campaign or raise funds, but sadly it's really hard to imagine that.
How can young women in the community get involved with Soroptimism and contribute to its mission?
We recognise that everyone is really busy these days, especially women who are working and have young families. There are opportunities to join Virtual clubs and reduce travelling times, although personal face-to-face interaction is often more valuable and supportive. Meeting like-minded women is really inspirational.
What message or advice do you have for others who may be interested in joining Soroptimist or starting similar initiatives in their communities?
Soroptimism can enable you to make new friends, gain confidence in all sorts of things from chairing meetings to running projects, and develop your knowledge of many current issues. You can make friends all over the world, attend fascinating conferences, and feel that you have made a positive difference to many lives. It's incredibly worthwhile – there's nothing else quite like it!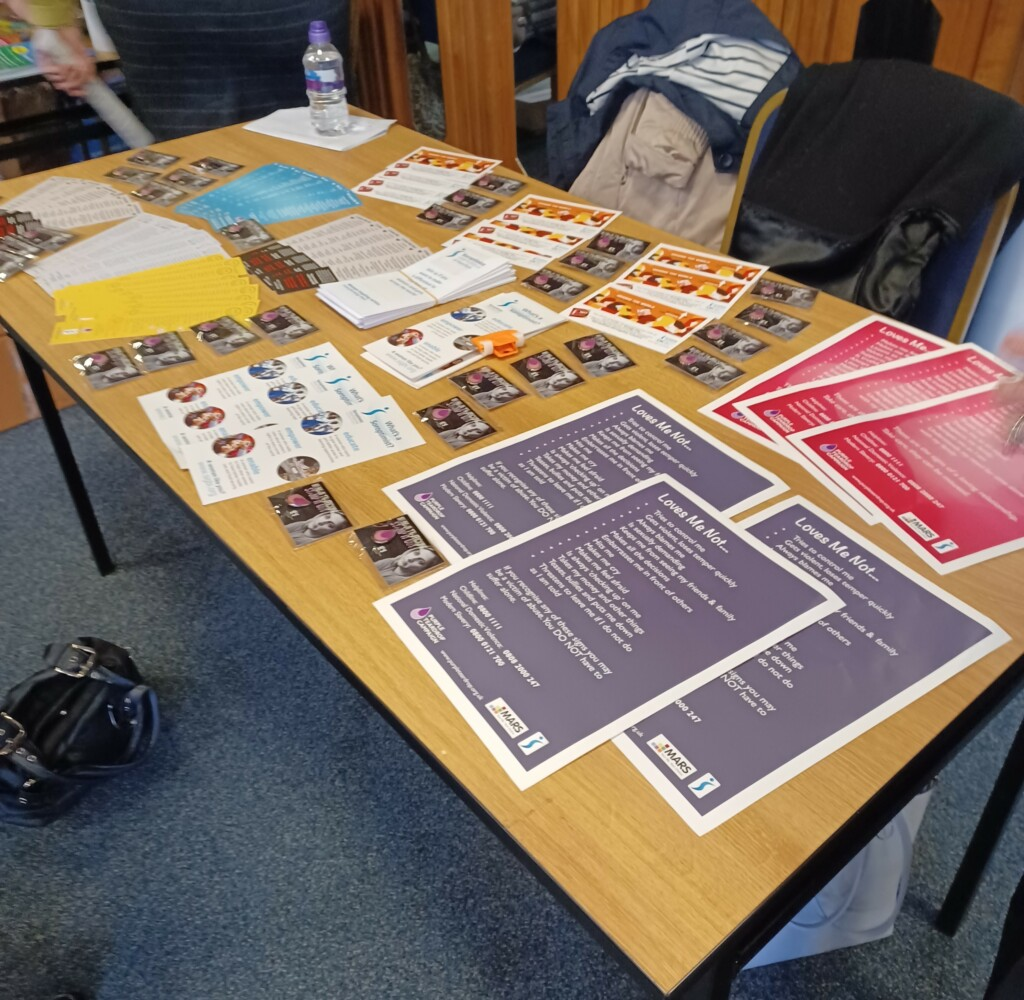 The organisation is divided into five federations, covering different countries or groups of countries. We are in Soroptimist International Great Britain and Ireland (SIGBI), which has 6000 Members in 270 Clubs in 18 countries in Great Britain, Ireland and countries in Asia, the Caribbean and Malta. Any member can go and attend club meetings or conferences wherever they happen to find themselves.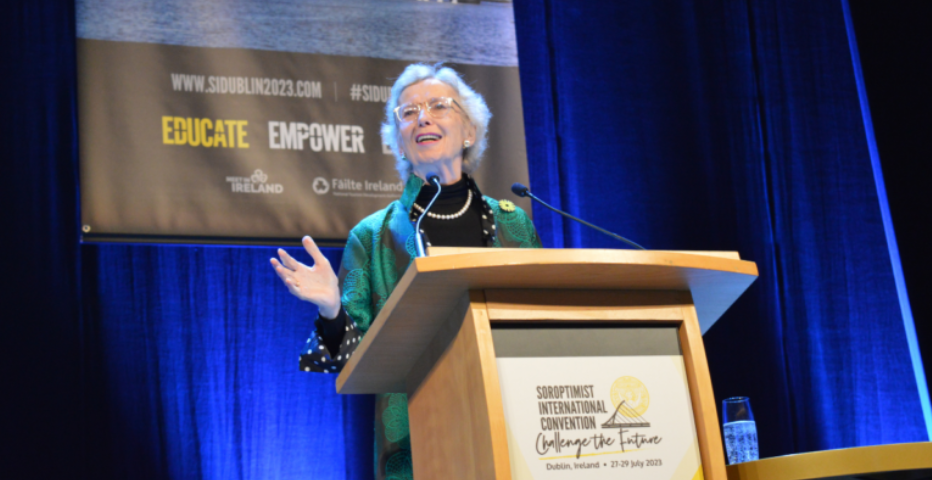 The conferences are regularly held anywhere in the World, and they are great opportunities to see places, make new friends, hear inspiring speakers, and learn about other countries, cultures and issues. At the beginning of each conference, the flags of the participating countries are brought onto the stage, together with those of Soroptimist International and the United Nations. It's a very moving moment for everyone.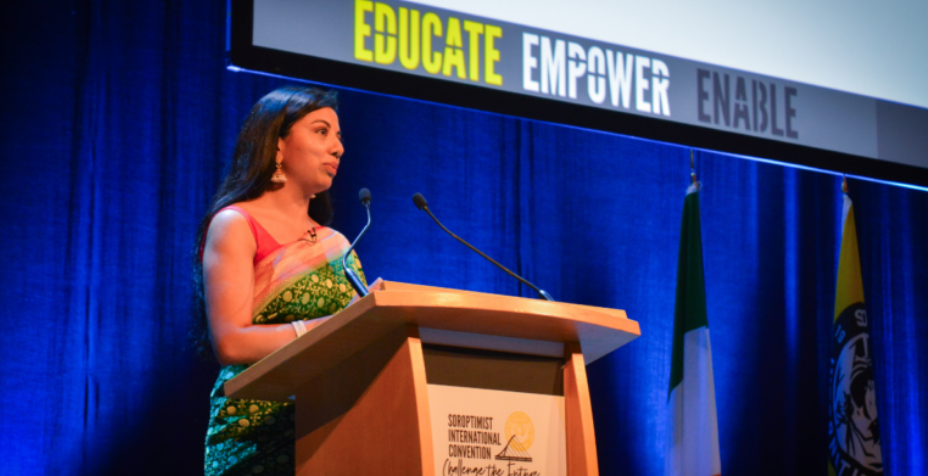 Soroptimists come from all walks of life and all ages. Some are mothers and their daughters, cousins, friends, colleagues etc. Some don't have time to attend meetings so they are called 'Linked Members'. Some clubs are Virtual. This doesn't stop them participating in national and international projects or building Friendship Links with other clubs.
We have bought mosquito nets to protect Africans from catching malaria. We supported Bees Abroad - they help families to increase their living by showing them how to keep bees and sell the honey. We collected funds for two defibrillators which are on either end of Poole Quay. We launched the Purple Teardrop Campaign because we were so passionate about raising awareness of Human Trafficking and helping rescued victims. We produced Loves Me, Loves Me Not bookmarks to be given out in schools. We helped SI Kathmandu to look after the education of local schoolgirls.... the list goes on and on.
Soroptimists are socially minded, energetic, talkative, supportive, friendly, sometimes feisty, and always interested in helping the disadvantaged.
Sex slavery is the fastest growing criminal business in the world.

Every year at least 20.6 million adults and children are kidnapped or they're bought and sold into the illegal sex trade industry worldwide.

To put things into perspective, in 2013 Burger King's annual sales came in at about $1.15bn. The annual estimated revenue for sex slavery is $32bn.

Approximately $10bn is generated in North American alone.

Less than 2% of all sex trafficking victims manage to escape.
Events supported by the local Poole team include 'Jiant' Jigsaw Fayre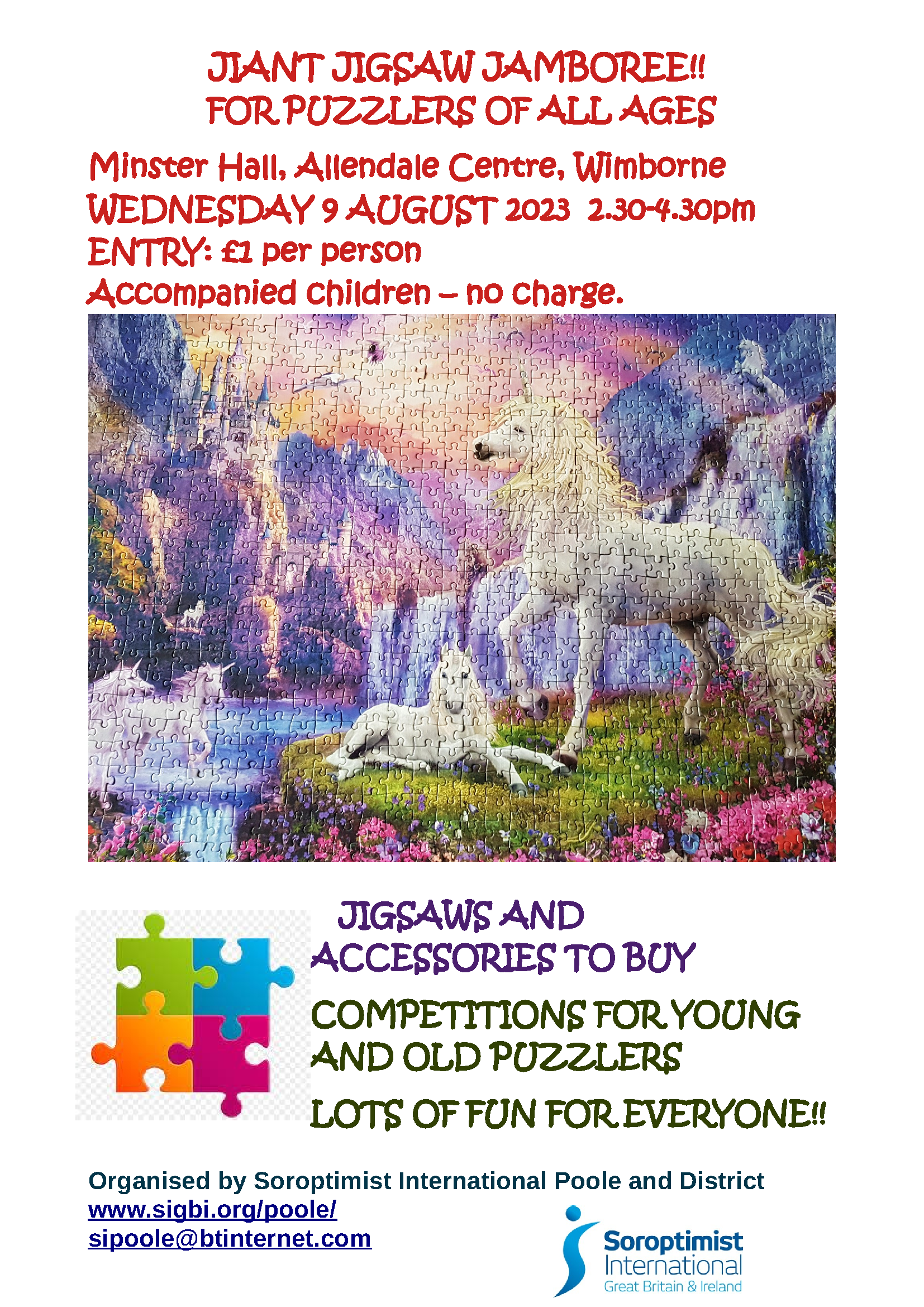 Note that this interview was a written article but transcribed to video using AI technology. The 'people' in the video are AI-generated but the wording is an accurate transcription from the original article.