Broadstone Players are delighted to announce this year's Plays 'n Chips performances, where the audience are seated around tables and have a hot supper during the first interval of an evening of one-act plays. This great Broadstone tradition has been going for well over 30 years now and is ever popular.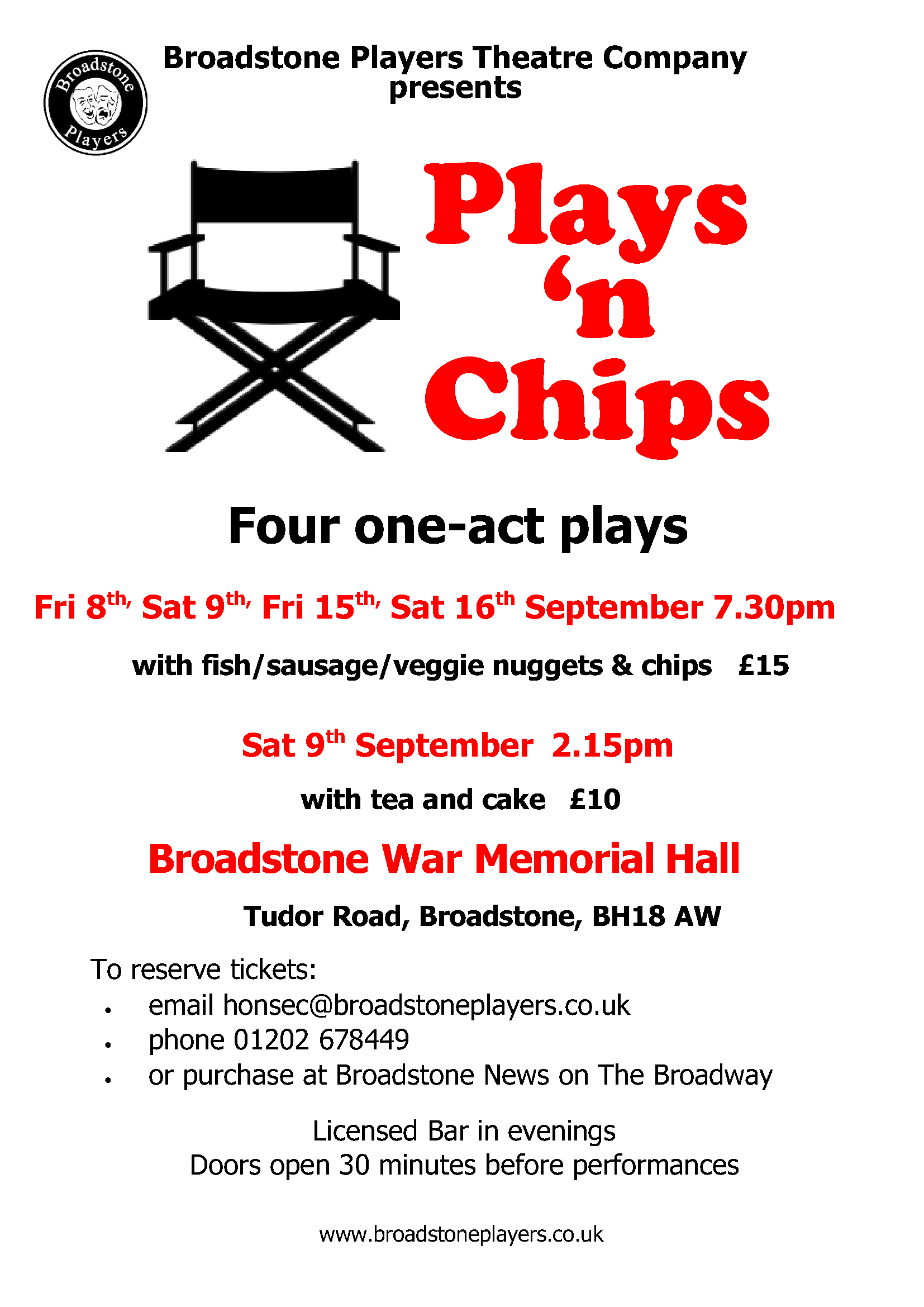 Broadstone Players encourage local talent by offering an acting part to anyone new and this year a bumper number came to the auditions, meaning the Players have had to put on an extra play so that everyone who wants to can be on stage.
The Plays 'n Chips performances are on Friday 8th, Saturday 9th, Friday 15th and Saturday 16th September, evenings at 7.30pm and there will be a matinee at 2.15pm on Saturday 9th, where theatregoers will have tea and cake rather than supper mid-afternoon! Tickets are £15 for evening performances, including a choice of cod, sausage or veggie nuggets and chips. Matinee tickets are £10, including tea and cake.
Tickets can be reserved by phoning 01202 678449 or emailing honsec@broadstoneplayers.co.uk and are also on sale at Broadstone News. All performances take place in Broadstone War Memorial Hall.
Broadstone Players are looking forward to welcoming audiences to Plays 'n Chips and hope you will join them there.